Nerdbux.com is one of those come and go sites. They appeared on the scene, people got excited, the site was paying, and eventually they stopped paying, turned scam and disappeared. All that within a year. It was just a typical PTC site story.
That's how their homepage looked like. The site was pretty good in terms of speed and functionality. They were surely paying through Paypal, since I was only using Paid to Click sites that pay with Paypal. And on that note, I had a few dollars (I think over $3 dollars) in my Nerdbux account when they shut down. And I never received my money. I weep for the wasted time haha.
Here is my registration/activation email: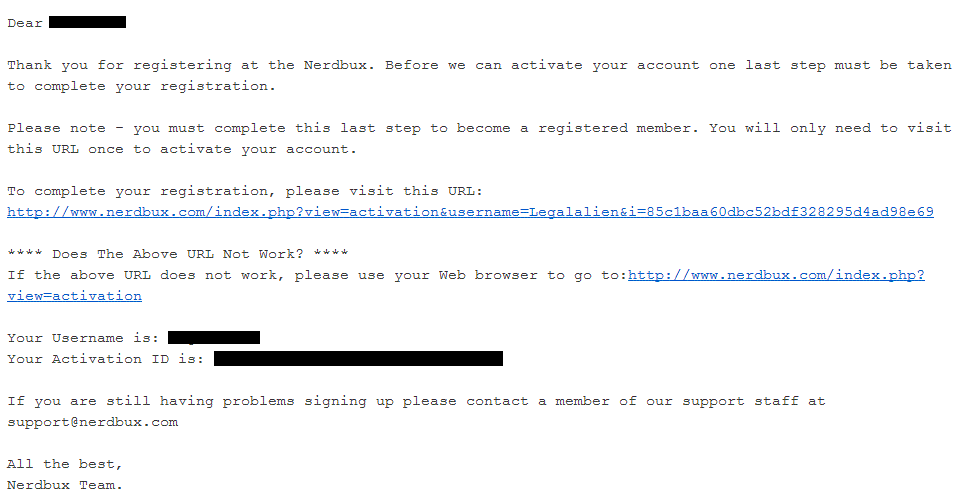 The earning options on Nerdbux were like any other PTC site. You could earn clicking on ads, doing tasks, using the Nerdgrid, and getting referrals to register using your referral link. And then you get a percentage for everything your referrals earn. They also had a forum, which is technically a positive thing when PTC sites are considered. Sites with forums are considered more likely to be legit because having a forum shows they – may – be in it for the long run. Unfortunately, it's not always so.
I don't remember many other details about the site.
But here's a the story with the site for more information, written back then when Nerdbux was still active: http://ptccentral.com/nerdbux-review/
Happy Earnings!!!