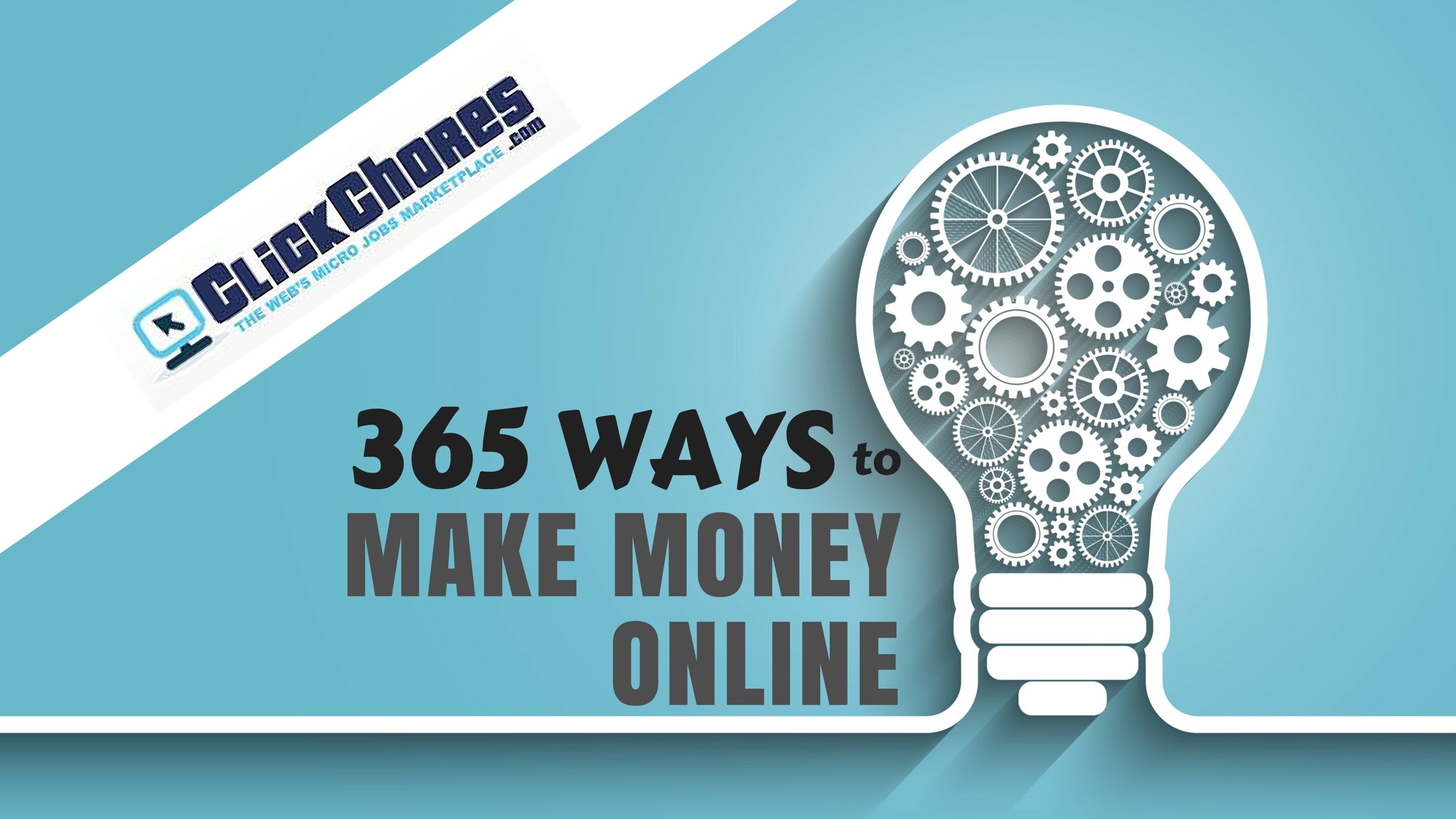 Clickchores.com is a website where you can earn money by doing little tasks – like a Facebook page, Tweet something, Write an article, do some blog or forum comments, do a survey, download a file etc. You can also hire people to do little tasks that you need done for your SEO, Internet Marketing, Social Media and more needs.
My story with Clickchores
My story with Clickchores is not the most pleasant one. Here's how it went…
I discovered Clickchores about 4 years ago, at which point I registered and started doing tasks from time to time. The site didn't have many tasks to do, but I would check it from time to time and do a task here and there.
Months later as I was approaching the minimum payout amount (which was $5 dollars paid via Paypal), suddenly one day I found the site was down. I could not access it anymore. Here is the page I was met with: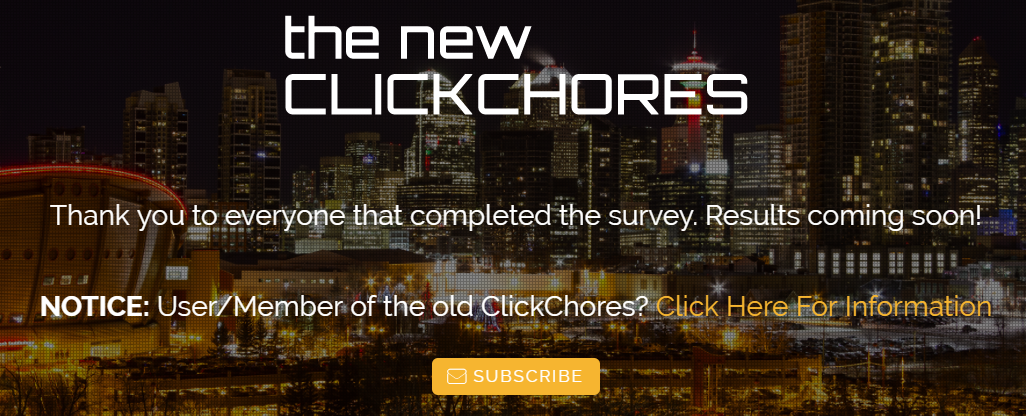 Apparently the site was sold!
This meant my earnings were gone. I would never get my money. I was not pleased.
Customer support
While I was active there I contacted support twice!
1. Support Ticket for – Job Not Complete – Answered Generically
This is a message I received for a job/task I did which was supposedly not completed correctly. So i went back and the task giver had left a message for me to do the task (again) and he will pay me.
The message:
"Comment from employer:
Hi,
While i see you as a visitor on the page, the click has not registered.
Just re-click and ill approve the job. Thanks."
I did the task 2 more times. And waited…
A few days later I sent a support ticket to ask what's happening with the task. I got a generic reply: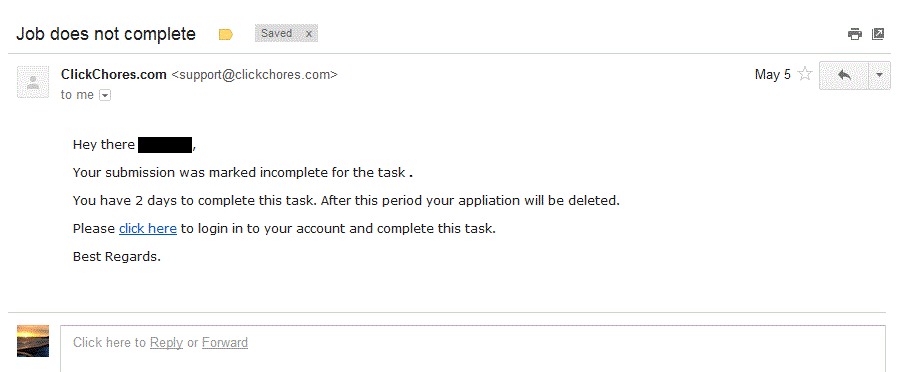 The task giver hasn't logged in for 22 days when I last checked.
The task was to click on a few ads…
2. Support Ticket for – Email Change – Answered Quickly
I registered on the ClickChores website with the same email i use for Paypal.
Eventually i decided to change it.
I did change it in the settings, but the login email was still the same email.
So I sent a support ticket, and I got a reply: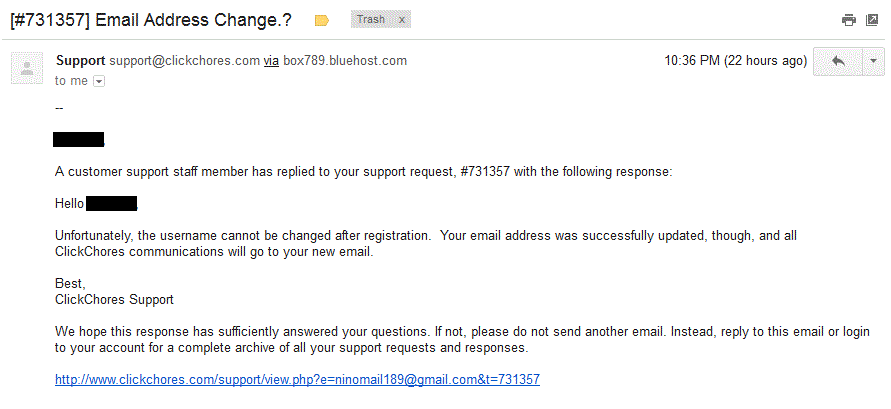 Their response was quick, and "good enough".
So I would rate their Support Efficiency at 50%.
Conclusion
All in all Clickchores was a decent site actually. I remember I liked it while it was around. It was fast, it worked well, it had support, and I'm fairly confident I would have received my money had I reached the minimum withdrawal amount before the site shut down.
That said, if they wanted to go out correctly, they should have sent their workers their earnings before shutting down.
The reason I'm writing this article is because as you can see on Clickchores.com now, apparently they plan on returning at some point in the future under new ownership. I would recommend the site for workers and buyers.
If you would like to contribute anything, feel free to leave us a comment below. Also if you could share this post on social media, we would really appreciate it. Thank You for reading!