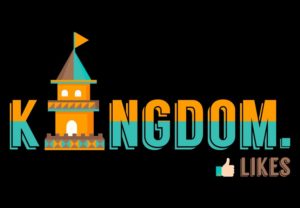 Today I'll review another social exchange website, called Kingdomlikes.
This website is not as old as some other ones – Addmefast, Likenation, Traffup – but it is most definitely in the Top 3 best Sub4Sub sites.
Kingdomlikes offers a lot of categories, works fantastically, and has plenty of traffic – all things that are vital to a successful social exchange site.
What are Social Exchange sites?
These are websites where you can exchange various social services with other people. It works with points, which are used to exchange things. So for example, say you add your Twitter account to get Followers, and you have 100 points in your account, and you make the CPC (Cost Per Click) as 10. This means that you will get 10 Followers, because every click others do will take away 10 points from you. In the same way, when you follow other people, you will get their points for following/liking their pages and posts. That is how the exchange works!
These sites always run on points. The way of getting points are either by buying them, or collecting them for free by liking and following other peoples' pages and posts. And many sites also offer referral programs, where you get points for every person you refer that becomes an active members.
Note: I will tell you below how you can collect points for free, but automatically, using iMacros. Read on…
What about Kingdomlikes?
Kingdomlikes is not a very old site. But it has surprised me at how quickly it became very active and rose through the ranks and became one of the top sites in the social exchange industry.
The three things that sites like this require in order to be successful are Traffic, Working Categories, and many Categories.
And Kingdomlikes has it all…
Plus it's great that the site is very fast. There are no advertisements on it or murky code making it load slowly. It's fast, and we love it!
Which categories does Kingdomlikes offer?
I will give you a full list of categories offered on Kingdomlikes. There are so many, so you're sure to find one or multiple social services you can make use of on this site to help with your own promotional and marketing efforts.
Facebook Page Likes
Facebook Webpage Shares
Facebook Followers
Facebook Post/Photo Likes
Facebook Post/Photo Shares
Ask.fm Likes
Youtube Views
Youtube Likes
Youtube Dislikes
Youtube Subscribe
Youtube Favorites
Twitter Followers
Twitter Tweets
Twitter Retweets
Twitter Favorites (Likes)
Instagram Followers
Instagram Likes
SoundCloud Plays
SoundCloud Followers
SoundCloud Likes
Pinterest Likes
Pinterest Followers
Pinterest Repins
Google+ Circles (Followers)
Google+ Webpage Likes
Google+ Shares
Website Hits
As I said, no matter who you are, you will find something you can use here to grow your pages and posts and expand your reach on social media.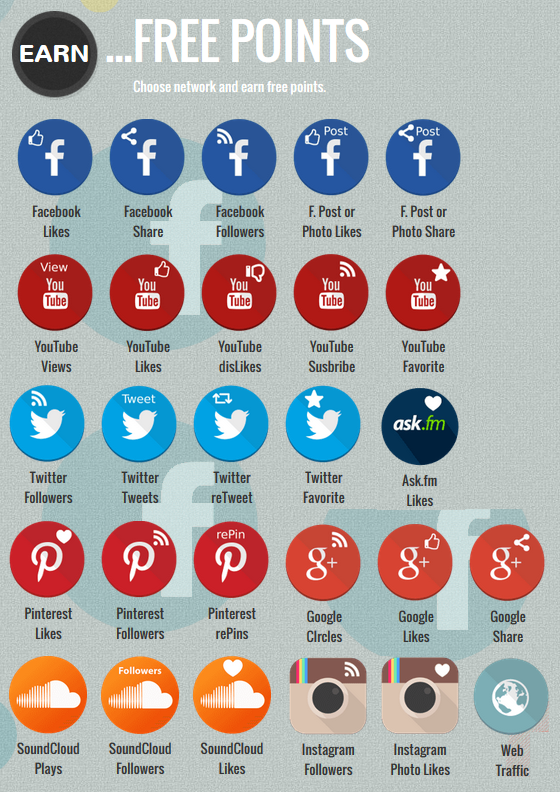 What about getting free points on autopilot?
As I mentioned above, the three ways of getting points on these type of sites is either by buying them, or by collecting them for free by following and liking, or by getting referrals.
Buying Points is always expensive, and could become quite a drag on your wallet if you require the usage of multiple services often.
Referrals – Kingdomlikes offers no referral program. So it's not an option here.
Daily Bonus – this is an option on the site where if you do 50 or more hits in a day, you can collect 200 Free Daily Bonus Points. This can be done once per 24 hours.
Collecting Points for Free – This is free and easy, but time-consuming, tedious and boring. But this is where iMacros come into play. iMacros scripts will allow us to collect points for free, and on autopilot, even as we are away from the computer or sleeping.
iMacros for Kingdomlikes
Check out the following offer for a full pack of Kingdomlikes iMacros, plus a small MasterScript, plus an Instructions file showing you step-by-step and with pictures how to use the scripts, and with personal support from the seller if you have any questions or need any help.
These scripts are fantastic. They work 100%, guaranteed. And the seller is quick to reply to any messages, and very willing to help at all times.
Conclusion
Using social exchange sites can really give you a boost and make you look much larger than what you really are. A Twitter account with 1,000 Followers looks much better than one with 10 followers. A Youtube video with 500 Likes looks and ranks much better than one with 5 likes. Pay no attention to those that say that these followers and likes are "Fake."
The number of likes on you Youtube video is very real, both to Youtube for ranking and for people that view your video. The amount of followers your Twitter and Facebook and Instagram accounts have are very real. And you can use Kingdomlikes to increase all those things, and more!
Check out the Kingdomlikes iMacros I mentioned above, also register on Kingdomlikes, and have an awesome day!
Leave a comment below if you have any questions or would like to say something. Also please share this article if you can. That would be a great help to me. Thank you!