Clickfair.com was a nice little PTC/GPT (Paid To Click/Get Paid To) site.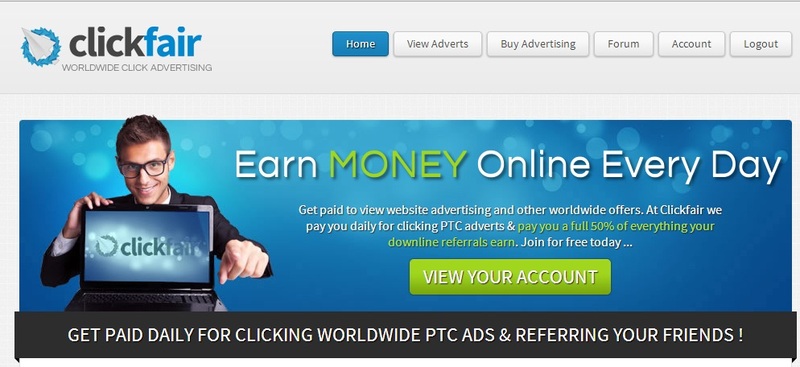 What was Clickfair?
This site was around at one point, and it belonged to the same company as the sites Offernation.com, Rewardingways.com and Superpay.me. I'm talking about the 99 Ventures network, which is a well known name in the PTC industry with a long track of being legit and paying people correctly. All of their sites are legit and recommended.
Clickfair was also a legit site from start to finish. It paid out correctly always and on time. They paid via Paypal for sure (keep reading to see my Paypal payment proofs I received from Clickfair).
At some point the site just shut down in March 2015 (I'll talk about this also, keep on reading)…
How could members earn?
Members could earn money by clicking ads and doing tasks. Clickfair wasn't a big site, and it didn't have a lot of members, but they definitely left their mark. Maybe their most remarkable thing is that when they closed they actually paid out everybody, something that 99% of PTC sites don't do.
Usually when PTC sites shut down they either don't pay anybody and vanish, or clearly state they won't pay anyone, or they only pay members that have accumulated more than X amount of money in their account (it's usually a high amount, in terms of PTC sites), or they – try to – force you to actually deposit money in your account to use on advertising, and then you can withdraw; which means you'll have to spend just as much if not more than what you're going to get.
There you go, a little PTC industry insight… now back to Clickfair…
My Paypal payment proofs and details
Clickair went out correct when they shut down. They gave users the chance to contact them and ask to have their funds transferred to Rewardingways.com. And RewardingWays is a site from the same company/family of sites – Superpay.me, Offernation, and RewardingWays. So I requested that my money from Clickfair be transferred to my Rewardingways account, and they did it. Respect!
While I was active on Clickfair I got paid twice by them into Paypal.
See Payment Proofs below: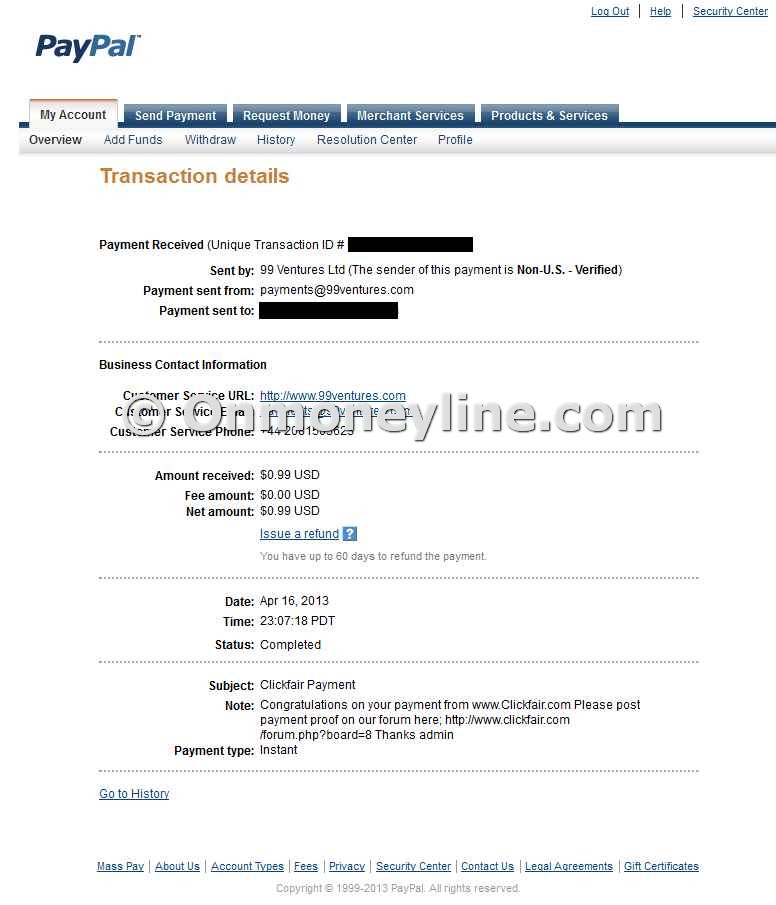 Conclusion
Clickfair was a nice site that came onto the scene and left shortly after. Their site was fast, they had good support, they always paid out correctly and quickly. There were never any problems. If Clickfair ever makes a comeback and it still belongs to the 99Ventures Network, I totally recommend you dive into it.